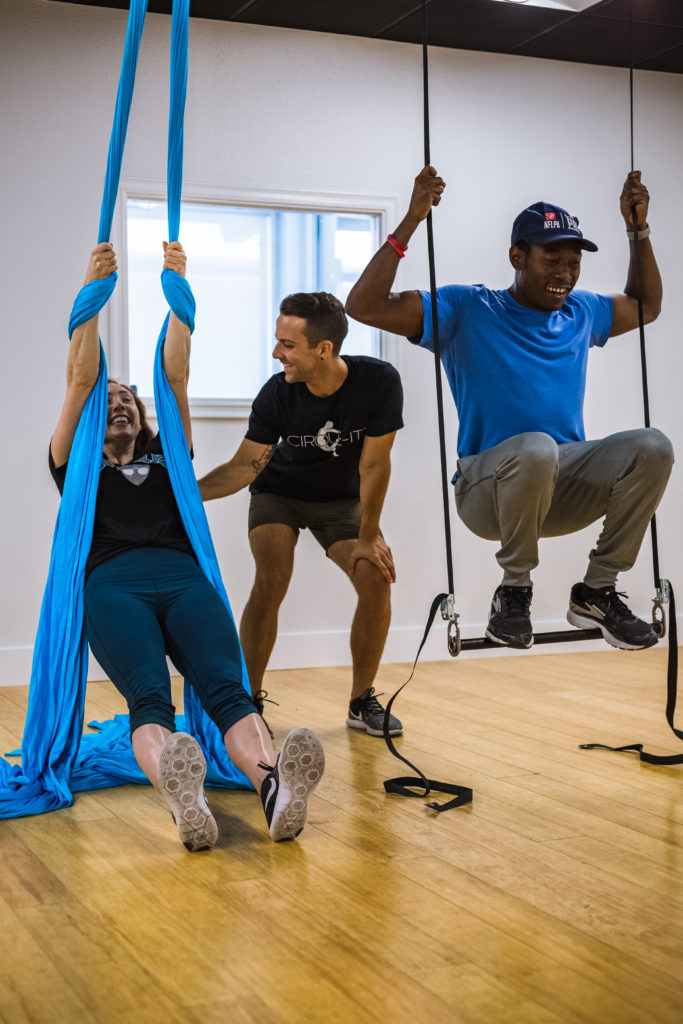 ABOUT THE WORKOUT
Cirque-It® Fitness is circuit-style training that incorporates techniques and principles of circus arts with a foundation in science and biomechanics. We teach 'circus-infused' moves in a small group training format that is fun, challenging, and accessible to a wide variety of fitness levels.
We want everyone who attends a class to get a great workout, have fun, and be amazed at their own capabilities. We believe that Cirque-It Fitness challenges our perceptions of our own potential, and we want people to feel accomplished and empowered when they leave class. We know that when we feel accomplished, it enlivens all other areas of our lives – our homes, our workplaces, and our communities. Our mission is to be an outlet in the community that promotes fitness, judgment-free fun and overall well-being.
"I am obsessed with Cirque-It Fitness!"
"People keep telling me how strong I look!"
START YOUR TRAINING TODAY.
Our founder has been featured in local and national media for her innovations in fitness:
GET THE LATEST NEWS AND INFORMATION