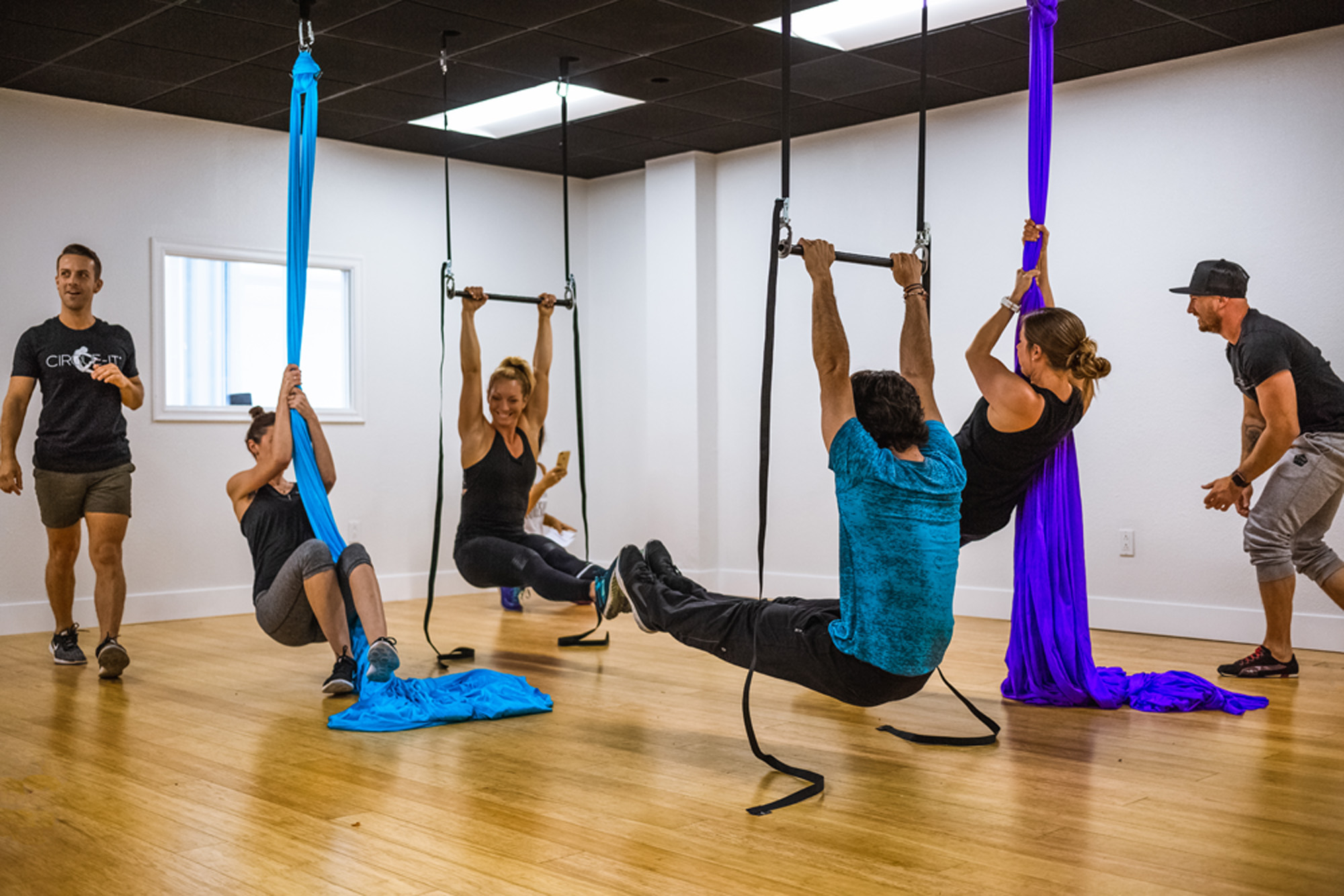 How Cirque-It Fitness Began
Cirque-It Fitness was born of out of the joy of movement. Founder, Elizabeth Skwiot, fell in love with circus training at age 23 when she first stepped off a flying trapeze platform at a circus school. Circus training brought back the joy in movement she had as a child, but had slowly lost touch with in adult life. Combining her experience in Pilates and competitive fitness, Elizabeth set out to create a workout that was not only effective, but something to look forward to, an outlet in a busy life – a workout that was more than just another chore.
The result is a class that combines elements of circuit training, functional and core fitness, Pilates influence, variable intensity training, and circus arts into one expertly-designed 45-minute workout. Cirque-It Fitness teaches 'circus-infused' moves in a small group circuit training format that is fun, challenging, and accessible to a wide variety of fitness levels.
What to Expect in Class
In a Cirque-It Fitness workout, you won't have to fly across the room, execute flips, or dangle from a rope to reap the benefits of training like a circus performer. Instead you can expect unique, fun movements that build on themselves as you learn, combined with personal attention from the instructor and original music built specifically for your workout.
Mostly, Cirque-It Fitness aims to get you a great workout, have fun, and be amazed at your own capabilities. We believe that Cirque-It Fitness challenges our perceptions of our own potential, and we want people to feel accomplished when they leave class. We know that when we feel accomplished, it enlivens all other areas of our lives – our homes, our workplaces, and our communities. We are excited to share a class with you! 45 minutes fit, fun and done.